Event Archives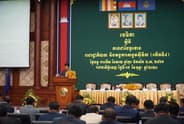 This is the 4th Partnership Forum between the Government and Civil Society Organization which was held at the Ministry of Interior on 3rd Feb 2020. Achievements, challenges, and suggestions have been raised during the partnership forum. 1) Highlight on process of LANGO Amendment 2) Monitor on 12 key asks raised since 2nd partnership forum in 2019
Read More
30-30 Jan 2020
Tonle Basac II Restaurant
To identify all previous year challenges and improvement on the contemporary CSOs' Enabling Environment and generate them as the proposed recommendations for the solution; To strengthen the solidarity of CSOs-Community for the better improvement of CSOs' Enabling Environment...
Read More
12-12 Dec 2019
Sunway Hotel, Phnom Penh
To award NGO GPP Certificates to the newly certified NGOs in 2019; To launch the new GPP Standard and Certification System; To present the transitional task between the current and new GPP certification system; To present the journey of the new GPP Standards and Certification system
Read More
06-07 Dec 2019
Phnom Penh
Under supporting of USAID's Development Innovations, Cooperation Committee for Cambodia (CCC) now offers a hands-on three-day Basic Video Training Course that covers understanding your audience, creating/identifying a message, interview skills, camera operation, and basic video editing.
Read More
06-06 Dec 2019
Empress Angkor Hotel
The Siem Reap Regional Law Talk for Civil Society Organizations. There are at least five CSOs-Related Laws are being discussed including (1) Law on Association and Non-governmental Organization, (2) Law on Taxation Law (3) Labour Law (4) Social Security Fund Law and (5) the Trust Law. The Law Talk is organized by Cooperation Committee for Cambodia (CCC).
Read More
05-05 Dec 2019
Diakonia Center
To welcome new members and sharing of member's development approaches; ; To share results of civil society sustainability index in Cambodia; To share and discuss on the results of GHP‐midterm review and key suggestions/recommendation for program's interventions for CCC members; AOB
Read More
03-03 Dec 2019
HIMAWARI Hotel
To express thanksgiving and appreciation to the voluntary groups for their contributions to improve the quality services of CSOs in Cambodia; To reflect on the CCC and voluntary working groups performance; To explore possible opportunity/ strategic direction for CCC service and performance ; To increase networking among the voluntary working groups of CCC to promote the synergy and share the best practices
Read More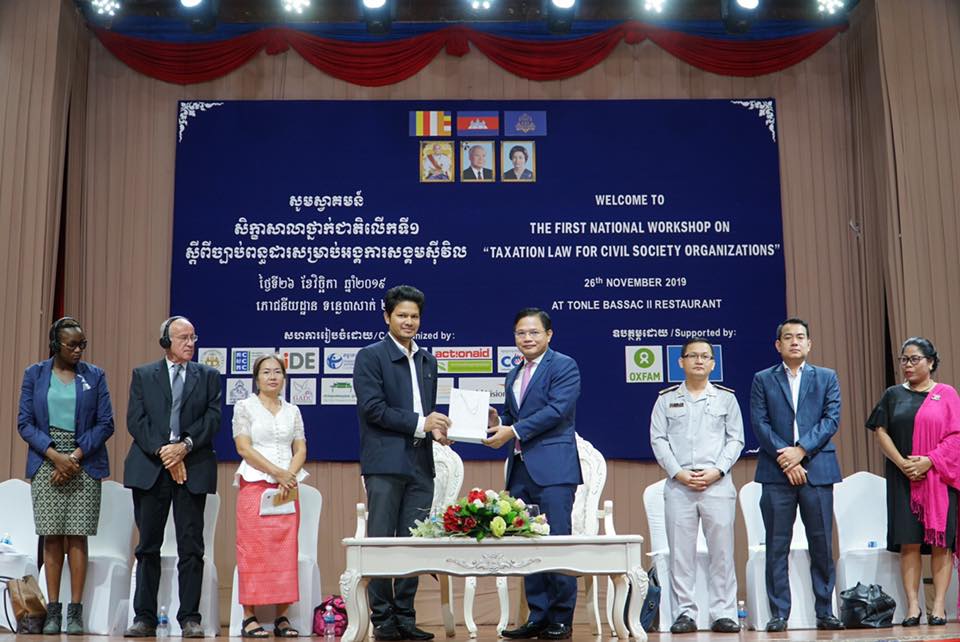 26-26 Nov 2019
Tonle Basac II Restaurant
To promote more awareness and understanding of application of Taxation Law on the Associations and Non-Governmental Organizations and others (related to tax obligation for NGOs). To enable space for CSOs to raise issues related to the implications of Taxation Law and to solve/address some critical questions related to the application of the Taxation Law.
Read More
26-26 Nov 2019
Tonle Basac II Restaurant
Update and discuss on the challenges of CSOs on compliance of related legal framework including the LANGO, Labour Law, NSSF Law, and Taxation Law. Participate in promoting the related legal capacity related to the operations of CSOs in Cambodia. To assess and collect information and recommendations of CSOs on issues related to the challenges in...
Read More
be aware of the steps to plan, design, and implement a results-based monitoring and evaluation system within their organization; understand how an M&E system is a valuable tool to support good project or program management; practice developing M&E system and tools (questionnaires) for collecting data for Mentoring and Evaluation of indicators
Read More
Showing 1-10 of 181 items.