Event Archives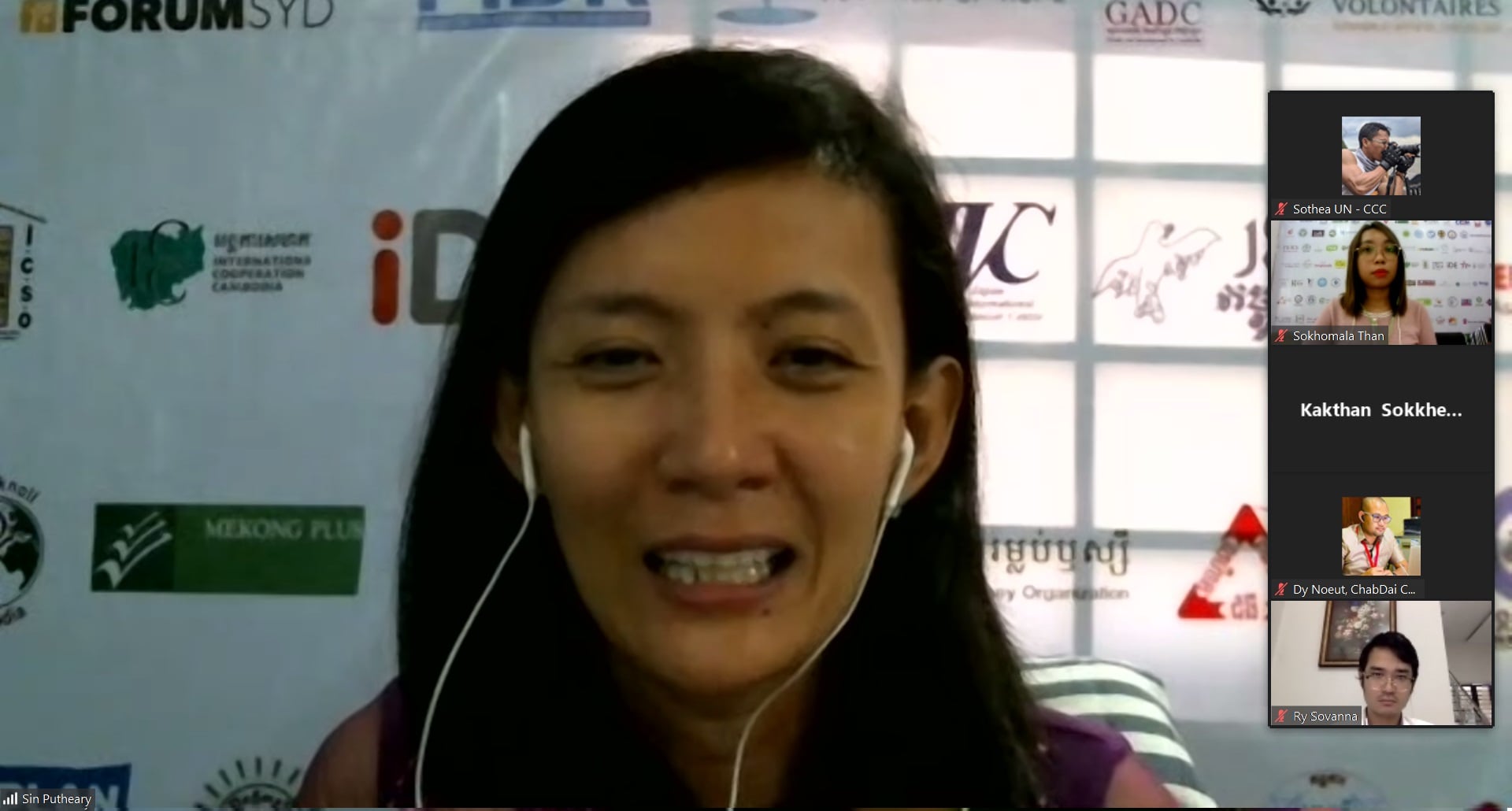 On 29 July 2021, CCC led an Online CCC Members Meeting in order to share the most updated information about CCC and members, discussion on development issues, research result, and other legal compliant for CSOs. There were 87 participants from CSOs in Cambodia.
Read More
28 Apr-28 Apr 2021
Online Meeting (Link will later inform)
Psychological supports, pre-caution and prevention of COVID-19, and update on legal compliance of non-profit entity are among the main discussion topics of virtual CCC members meeting on 28 April 2021.
Read More
05 Dec-05 Dec 2019
Diakonia Center
To welcome new members and sharing of member's development approaches; ; To share results of civil society sustainability index in Cambodia; To share and discuss on the results of GHP‐midterm review and key suggestions/recommendation for program's interventions for CCC members; AOB
Read More
10 Oct-10 Oct 2019
Diakonia Center
This meeting is organized to achieve the following objectives: To welcome new members and sharing of member's development approaches; To share results and recommendations of key research studies 1) "How the people of Cambodia live with climate change and what communication can do", 2) Public Image of CSOs, and 3) CSO Enabling Environment and Inclusive Partnership
Read More
18 Jul-18 Jul 2019
Diakonia Center
This 257th Bi‐Monthly Members Meeting will be convened on 18 July 2019 at Diakonia Center (KSSA/ICF No.19-21, St. 330, Phnom Penh). Based on CCC's Bylaw, the meeting designed for participants who are country Representatives/Executive Directors and Senior Leaders/Managers of CCC members
Read More
Showing 1-10 of 37 items.