Brief Note on Partnership Btw CSOs & Gov't on 17 Jan 2019
Speaker By:
Venue: Ministry of Interior (Building S)
Date: 17 Jan-17 Jan 2019
Time: 7:00 AM-12:00 PM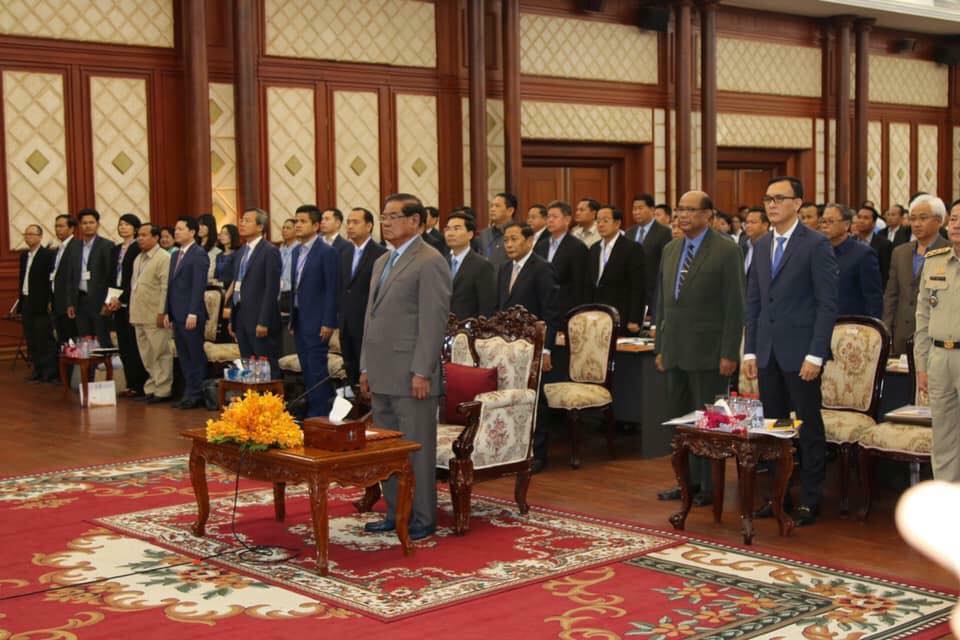 CCC would like to update you on the brief discussion of Partnership Forum between the Government and CSO on 17 Jan 2019 as the following:
1. General Information: This is 2nd Partnership Forum between the Government and CSO on 17 Jan 2019. Around 500 participants are from CSOs (mostly from Local NGOs), General Commissariat of National Police, Sub-national administrative officers, Development Partners...), Venue at MoI "Building S" from 8AM-12PM.
2. Contents:
a.
Twelve key asks of civil society organizations
have been proposed to MoI during the meeting.
Mr. Soeung Saroeun, Executive Director of CCC, presented key achievements, key challenges, and key asks consolidated from consultative meetings with CCC members, partners, and provincial NGO networks. (On the attachment of key talking points in Khmer version)
b. Positive Responses from Samdech Kralahom Sar Kheng and MoI during the Opening Remark. (On the attachment of his speech in Khmer version)
3. Key Questions:
Participant: What are MoI's mechanism to ensure the 12 key asks of CSOs have been addressed?
MoI: There will be at least twice a year of Partnership Meeting between the Government and CSOs at National and Sub-national levels, so the issues faced by CSOs can be raised and discussed for solutions.
Adding up to #040 instruction of MoI is that registered NGOs/Associations are able to implement activities without three days notice to the sub-national administrations if their activities are the same of their mandate registered with MoI.
Sub-national administrative Governors will broadly share announcements and instruction of MoI on Partnership Meeting between CSOs & Governance among the provincial officers, so they will be able to collaborate and support NGOs to implement their activities.
CSOs are able to contact directly to Administrative Department, MoI for support/intervention in case of non-collaboration from sub-national administrative regarding the implementation of CSOs activities. (CCC will provide detail of MoI's contact in the next email.)
Participants: Will there be possible for CSOs representative to participate in Inter-Ministry Meeting on solving CSO's complaints and requests?
MoI: Inter-Ministry meeting is the platform for the Government discussion, so CSOs have chance to bring their suggestion/comments during Partnership Forum between CSOs and the Government.
Participants: Will their be tax exemption for social enterprise of CSOs?
Ministry of Economy&Finance: It will apply for Small and Medium Enterprise tax compliance. As the government encourages SME to register, so there will be three years tax exemption for SME (For detail of tax compliance inquiry, please kindly contact CCC).
Documents
Other Event Archives